EQUIMETRE VET 
Exercising electrocardiograms
EQUIMETRE VET collects ECG at full speed with medical accuracy and simultaneously records cardiac, locomotion and GPS data from each training.
EQUIMETRE establishes itself as a partner of horse health and performance. The quality of the measurements is such that they can be used to establish a diagnosis of cardiac arrhythmia based on the recorded electrocardiogram.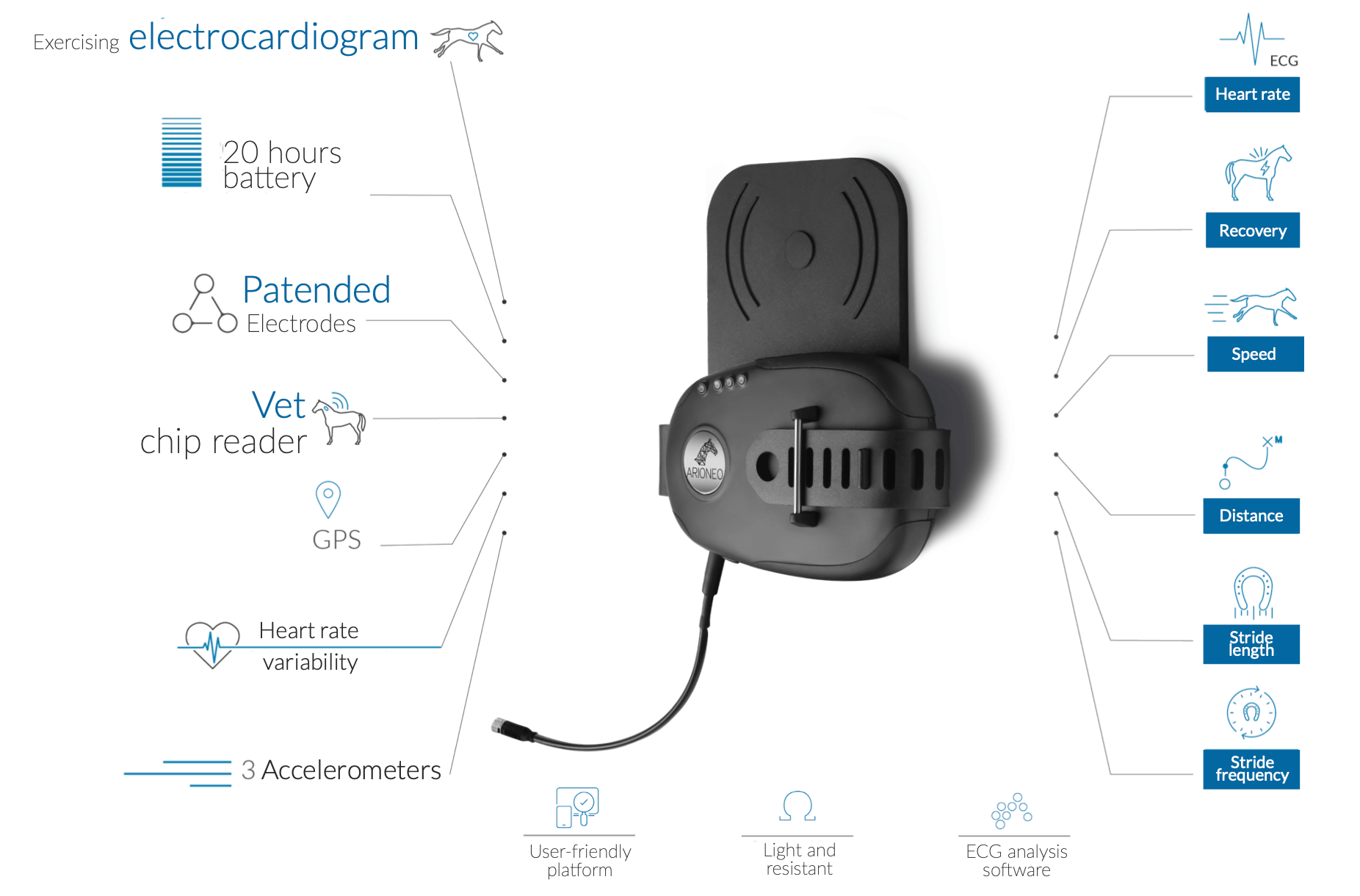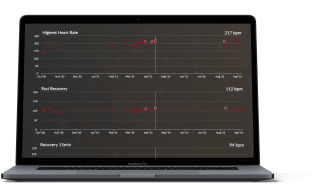 The web platform allows to analyse trainings, longitudinal monitoring and extraction of raw data for in-depth analysis.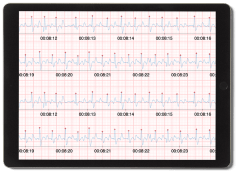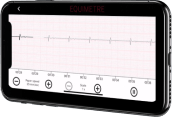 The application for smartphones provides real-time access to the ECG. It allows you to go backwards, adjust the zoom or modulate the scroll speed.
Personnalised onboarding
for sensor handling and platform set-up
*Service included in our Pro offer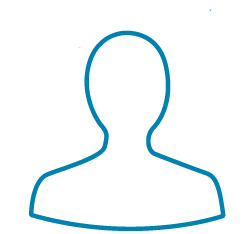 Dedicated counselor
for on-demand assistance on the data analysis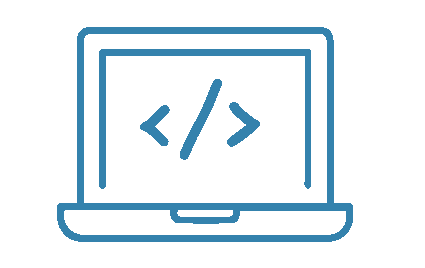 Unlimited warranty
to ensure service continuity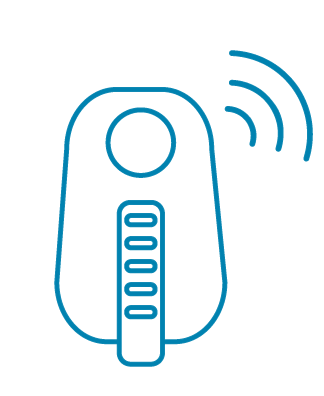 Hardware renewal
for the sensor with each product update
Equimetre is the only system that can be put on all kind of sports horses to evaluate their performance, monitor the heart rate, and systematically collect the ECG even at full speed. The great advantage is that you can let trainers and riders train normally, even without the presence of a vet, and still have their ECG to analyse remotely.
WORKING WITH  EQUIMETRE VET 
SUPPORT A DIAGNOSIS & DETECT PATHOLOGIES
Analyse automatically collected exercising ECGs

Study cardiac variability




Detect arrhythmia  and cardiac pathologies

Identify a pain and spot its cause


PREVENTION AND PATIENT MONITORING
Underperformance investigation

Exercising test

Veterinary diagnosis

Study cardiac variability

Telemedicine practice

Equine research & Big Data
We chose EQUIMETRE because my main interest is exercise associated death and I think EQUIMETRE can be a good tool to solve this problem. For me, the main advantage of EQUIMETRE is the scientific validation of the ECG data and the heart rate functionality of the device. Fe ter Woort and Emmanuelle van Erck validated this device and now , we know that the data we get is accurate. The other advantage is that we can incorporate data from different angles or perspectives such as speed, gaits, stride and other values associated with locomotion.
A SCIENTIFICALLY
 VALIDATED 
TOOL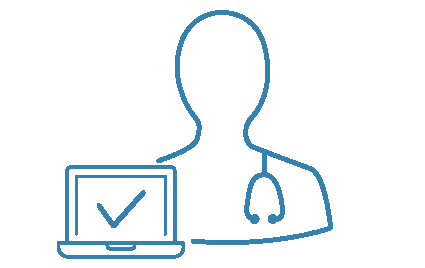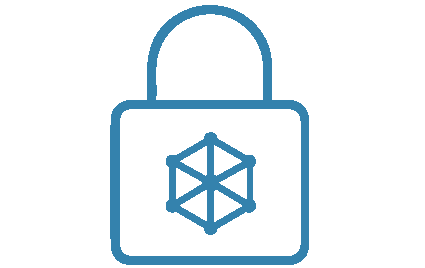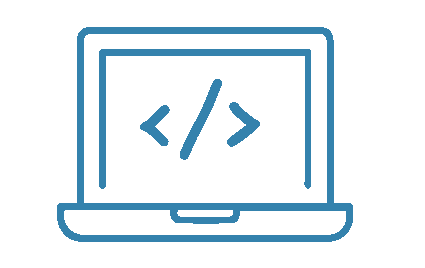 PERSONALISED TECHNICAL ASSISTANCE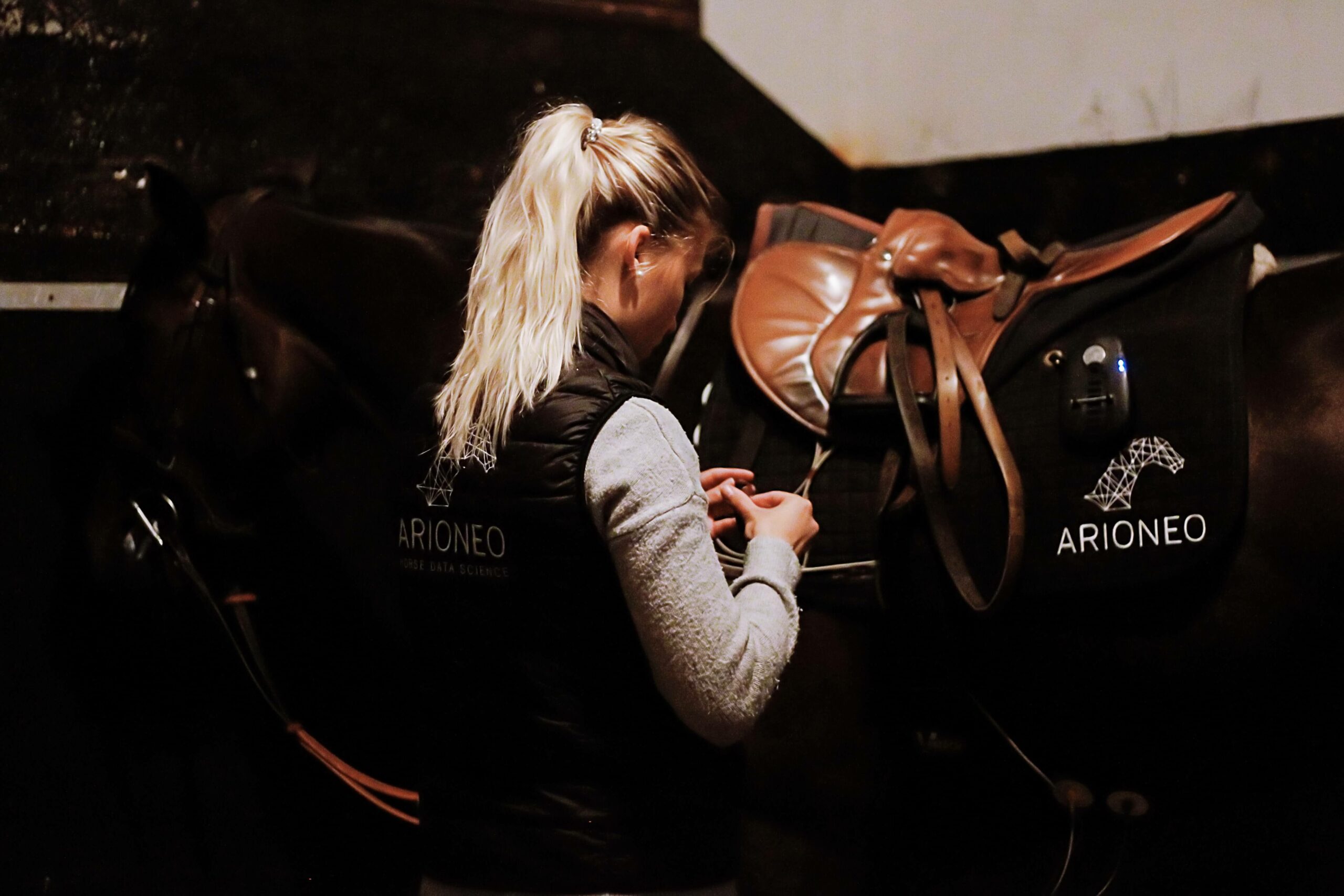 Contact us for any information request concerning our products and offers EQUIMETRE. A member of our team will contact you as soon as possible.