Locomotion Care
EQUISYM is a veterinary support tool for the diagnosis of equine locomotor asymmetries.


A TOOL DEVELOPED FOR

 

  VETERINARY NEEDS  
Designed to assist veterinarians in the daily clinical diagnosis of locomotor disorders
OBJECTIVE QUANTIFICATION OF LOCOMOTION
Obtain quantified locomotion data

Guide the diagnosis with objective indicators
GLOBAL VISION
Analyse complex and multiple lamenesses accurately

Visualise kinematic data synchronized with video for a complete examination
PREVENTION AND MONITORING
Detect early signs of lameness

Follow the evolution of horses over time
Offer new telemedicine services with remote monitoring
EXAMS CLASSIFICATION
Store the results of conditions realized during an examination

Compare different examinations or conditions between them
Ensure the traceability of examinations or purchase visits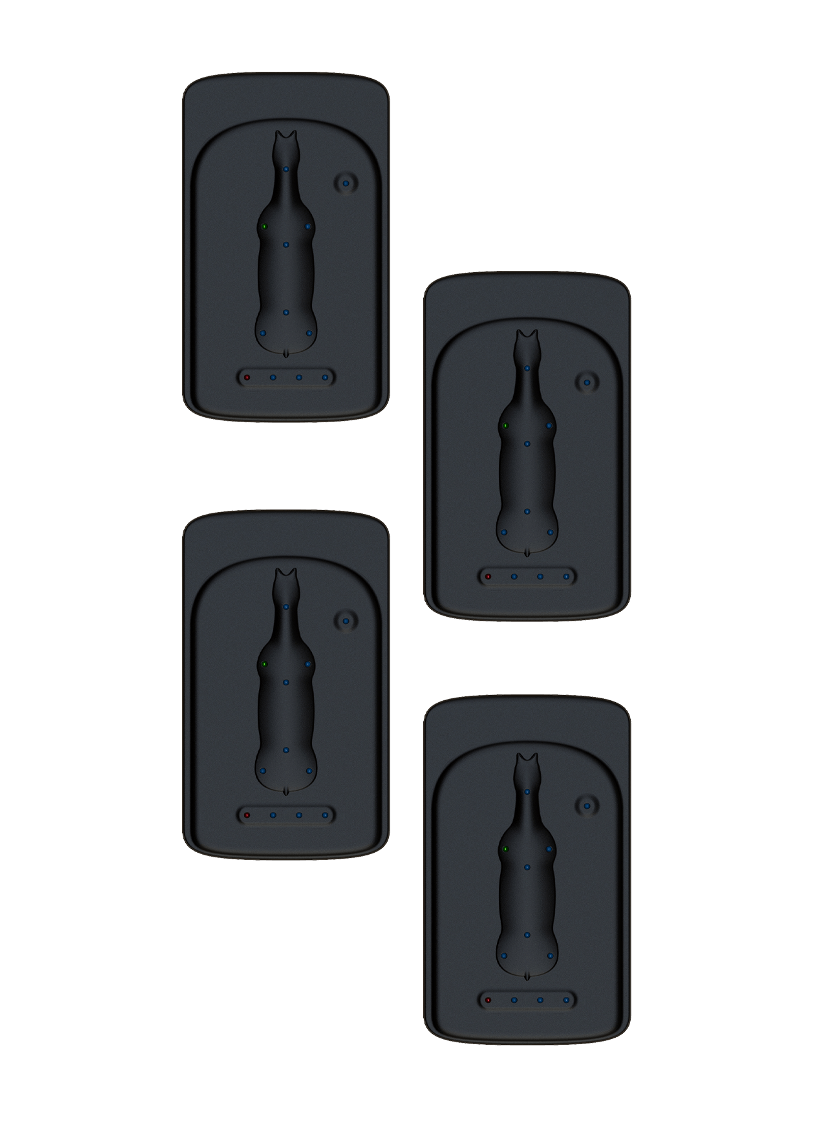 Co-developed with the researchers and clinicians of the Normandy equine pole (CIRALE) of the Ecole Nationale Vétérinaire d'Alfort, internationally renowned in the field of locomotor pathology and biomechanics, EQUISYM is the result of more than 20 years of research by the EnvA teams who contributed to the algorithms and interfaces development and to the scientific validation of the system.

Convinced of the need for this research work to lead to transferable applications in the daily practice of veterinarians, a joint public-private laboratory was created. The diagnostic tool EQUISYM benefits directly from this expertise synergy.
EQUISYM ensures optimal tracking of the recorded data and videos of each locomotor examination. It is a guarantee of efficiency for an accurate follow-up of the sports horse rehabilitation.
A SIMPLE AND RELIABLE SOLUTION USING THE LATEST MOTION SENSOR

 
  TECHNOLOGY 

 
Developed in partnership with expert clinicians from EnvA – CIRALE
7 SENSORS
limbs, head, withers and pelvis 
GYROSCOPES
rotation speed
ACCELEROMETERS
acceleration and movement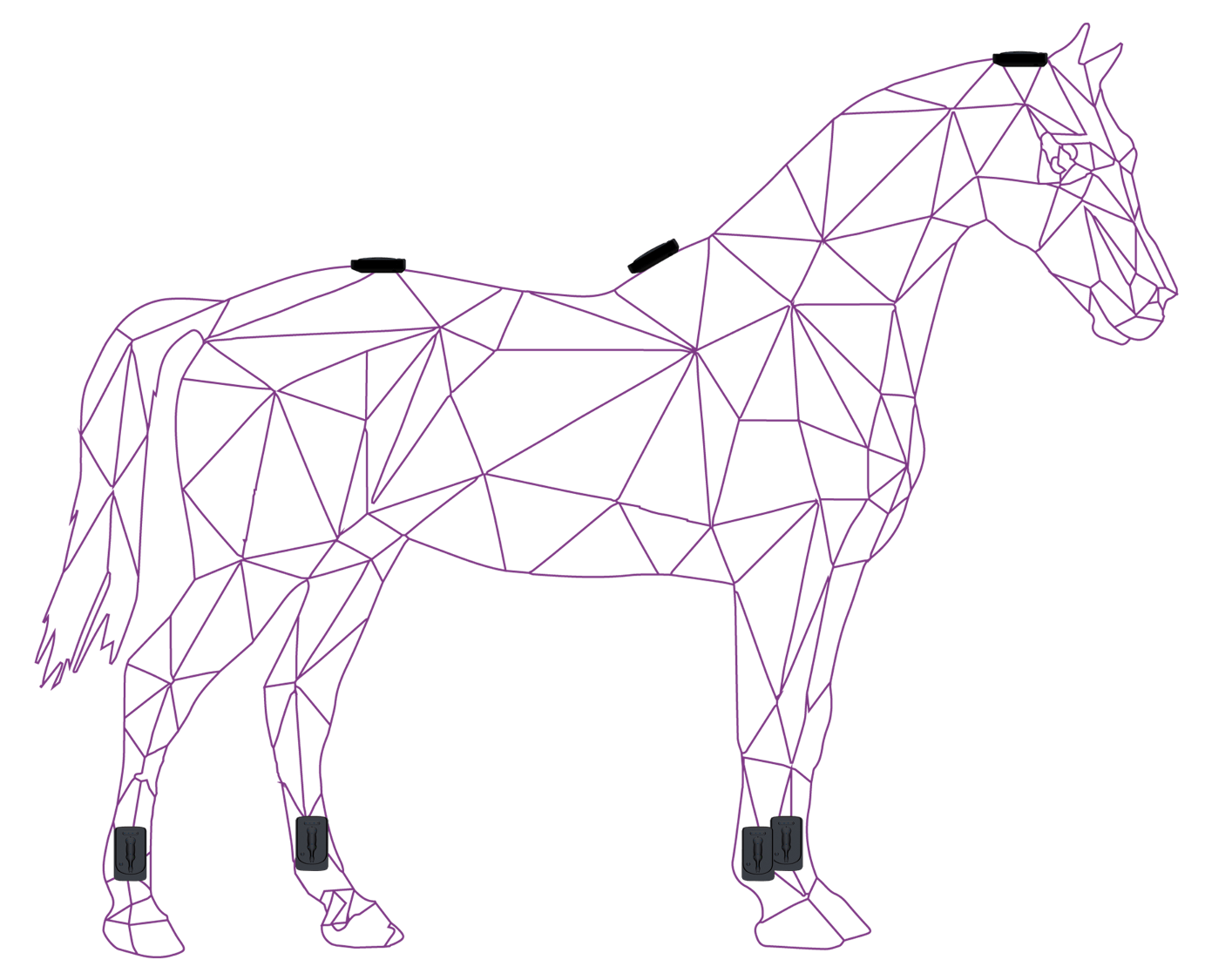 FIXTURE SYSTEME
non-invasive, simple and robust
TOUCH PAD
data reading and video recording
AUTONOMOUS BATTERY
up to 100 locomotor exams
DATA TO OBJECTIVISE YOUR ANALYSIS 

What is the locomotor profile of this horse?

Is this horse's locomotion altered after a big event?

Does it adapt its movements because of pain?

What is the cause of this underperformance?
How can I detect lameness before it sets in?
What effect does my diagnostic anesthesia have on asymmetry?
How effective is this horse's treatment?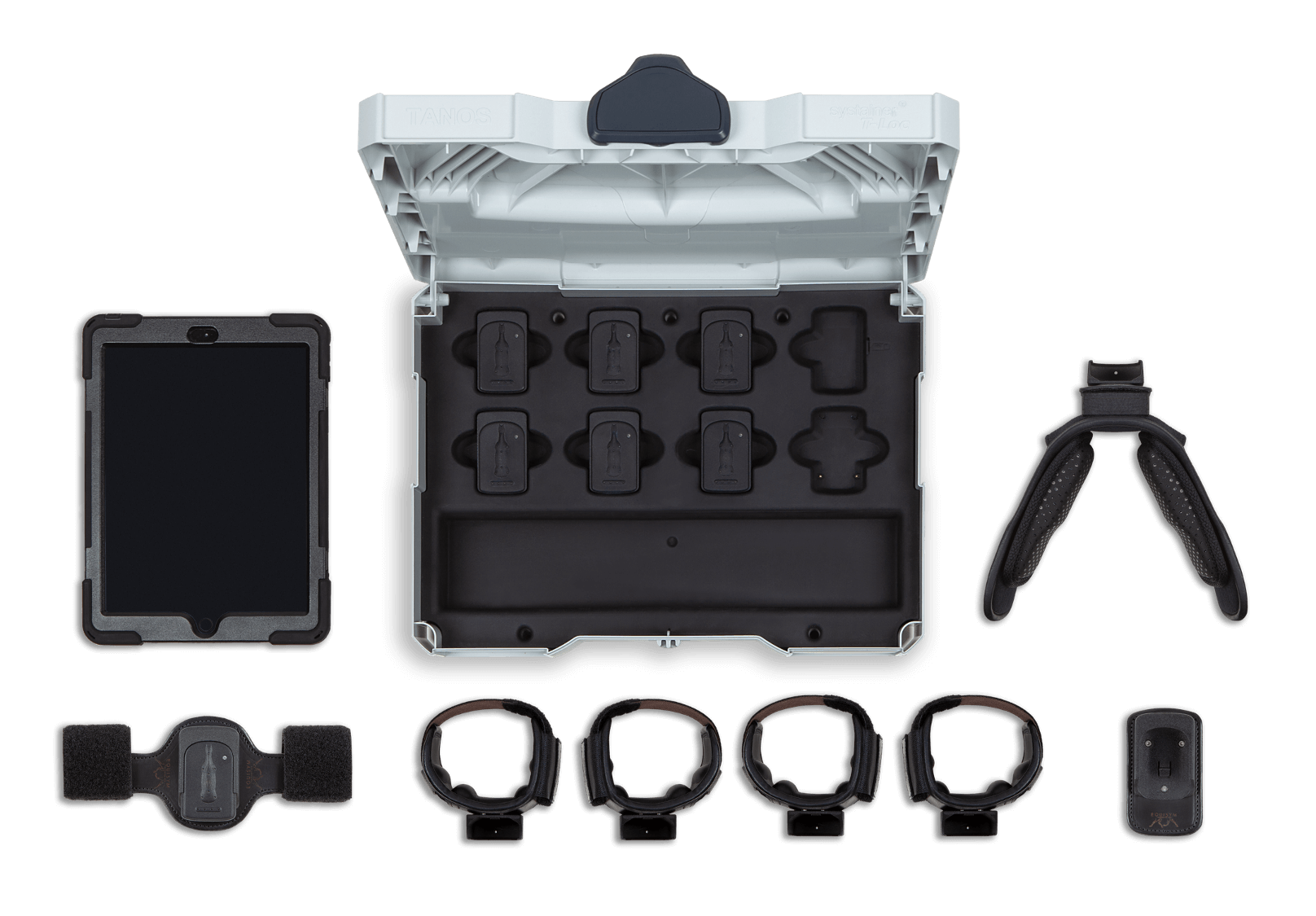 A VETERINARY ANALYSIS APPLICATION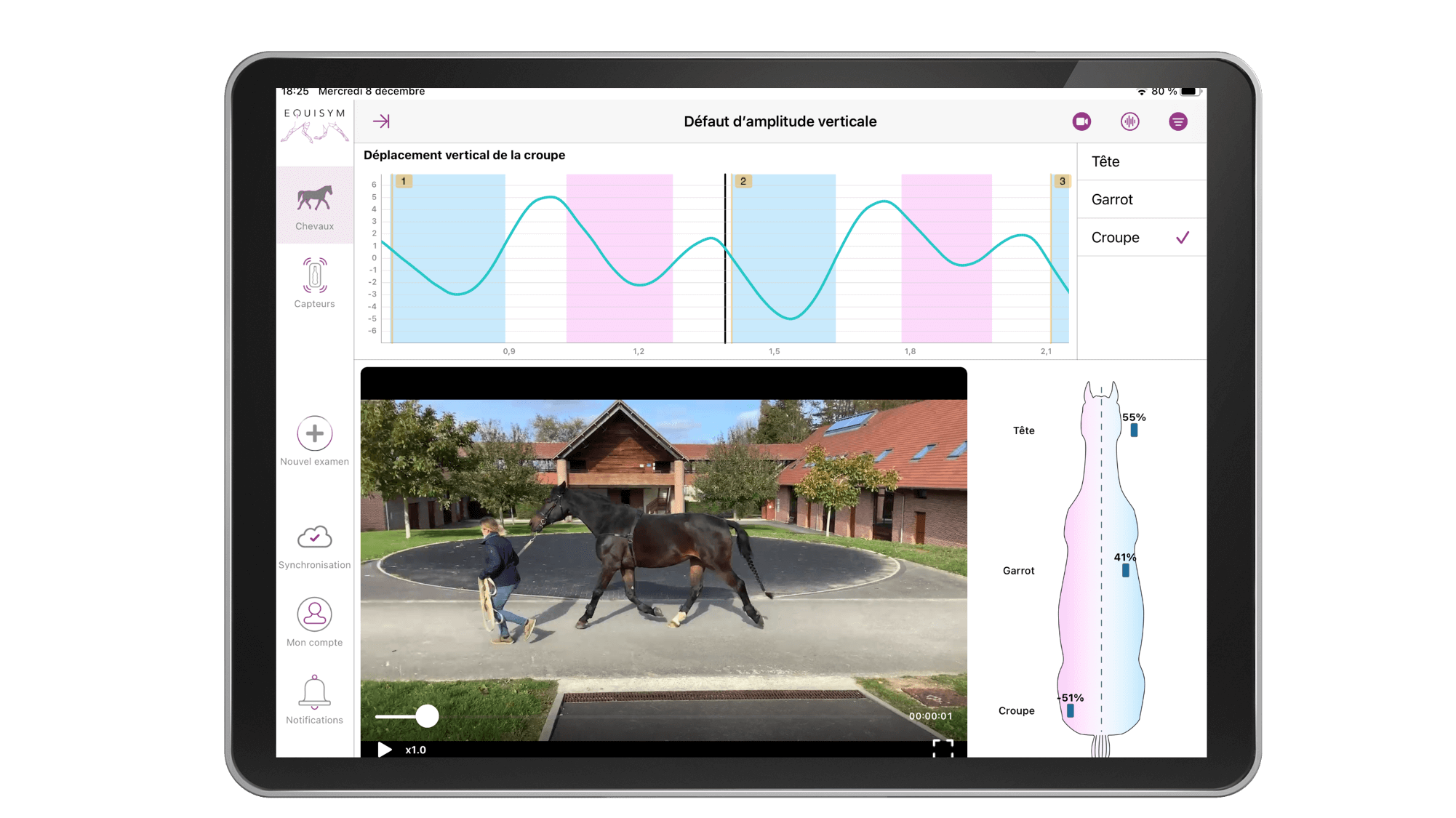 Data recording, centralization, and analysis via the iPad application
Classification by horse and exam to simplify case management
Video-to-data synchronization technology for intelligent replay

MEASUREMENT OF

 

VERTICAL MOVEMENTS 
EQUISYM measures the vertical displacements of the head, pelvis and withers. When the horse trots, its head and torso move up (suspension phase) and down (stance phase), describing more or less regular sinusoidal curves.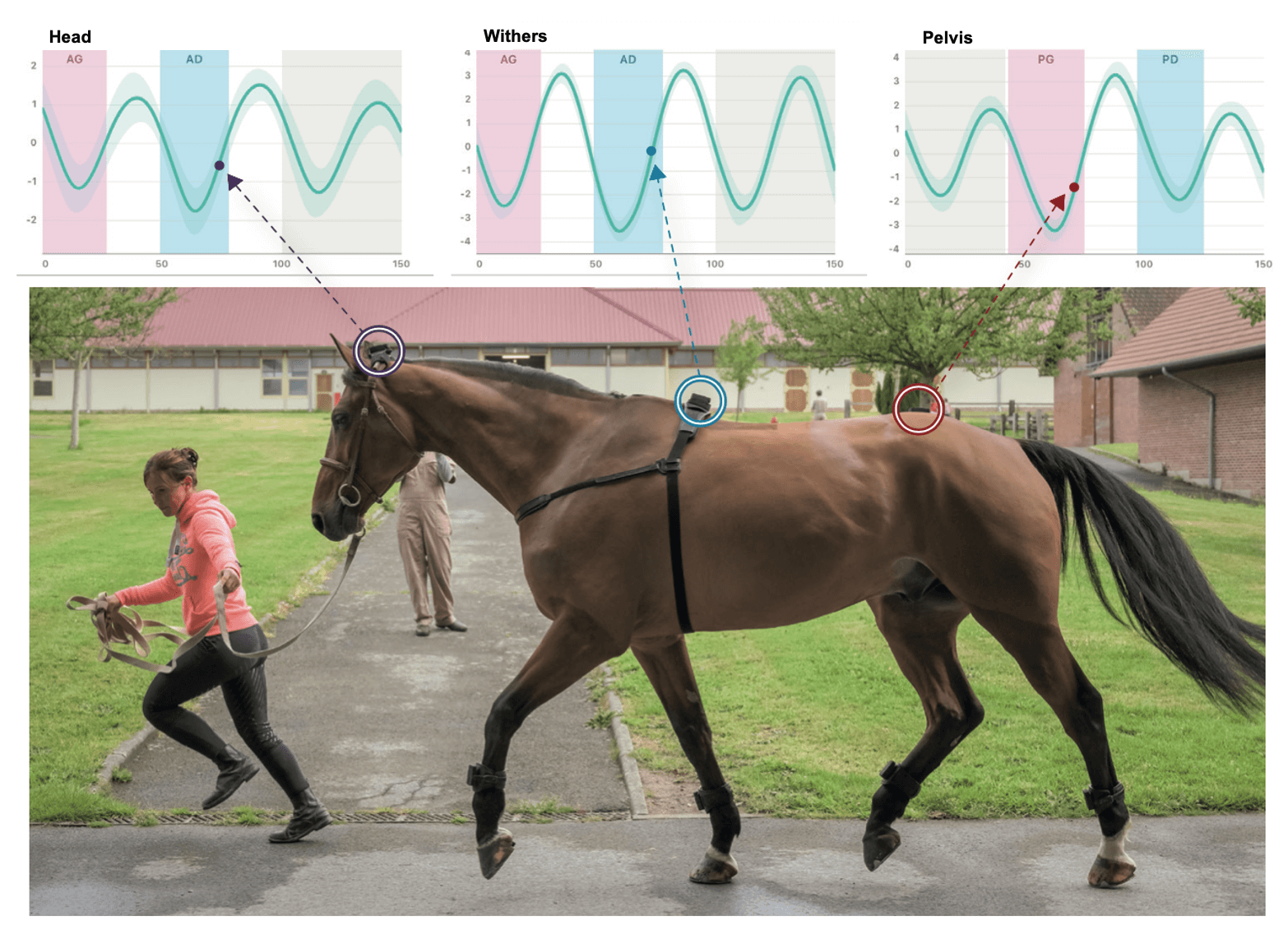 ELEVATION AMPLITUDE 
The amplitude of head, withers, and pelvis vertical movements when weight bearing on the left and right limbs.
MAX
The maximum altitude reached by the head, withers, and pelvis after vertical propulsion of the left or right limbs.
MIN
The minimum altitude reached by the head, withers, and pelvis during damping on the left and right limbs.
I strongly believe in EQUISYM's value for the follow-up of sport horses. It allows us to anticipate the degradation of locomotion.
EQUISYM is not yet available worldwide.
You can sign up now to be notified as soon as it will be available in your country.
A

 

PREMIUM

 SERVICE TO OPTIMIZE DATA ANALYSIS
The relationship we build with our clients is first and foremost a matter of building trust. We take the time to meet each person individually, in order to understand the specific needs of each customer. This customer experience is what makes Arioneo's service unique.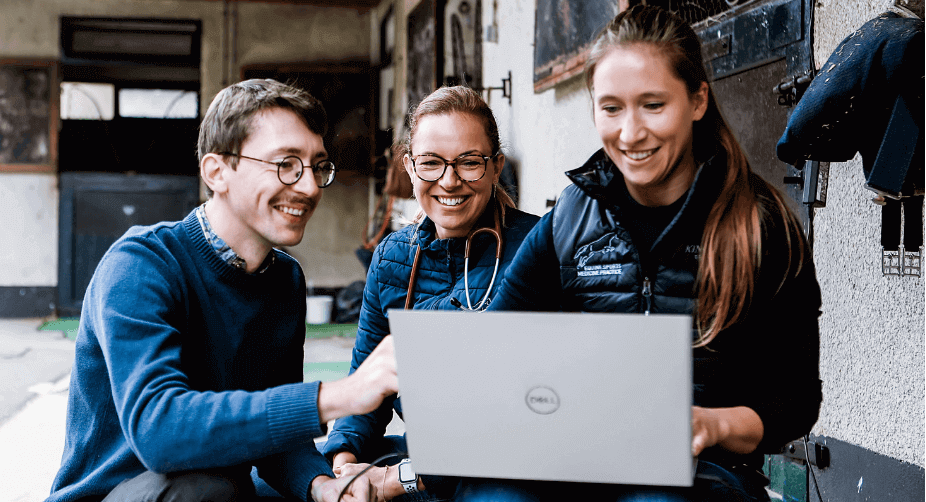 Onboarding sessions and technical assistance to set you up with the product and the application.
Dedicated contact for data interpretation
Contact your Data Success Manager to book data coaching sessions, via Whatsapp or emails. Ask for data analysis reports.
24/7 support team to provide you with personalised assistance and guidance.