EQUISYM technology allows veterinarians and researchers to quantify locomotor asymmetries in a simple and understandable way, allowing them to optimize diagnosis, quality of care, well-being and horse performance.
Optimize lameness diagnosis

Combined with veterinarians' expertise, EQUISYM offers an objective solution for the veterinary diagnosis of lameness and the prevention of future injuries. The data collected during the examinations support the veterinarian's feelings and help to optimize the quality of the horse's care.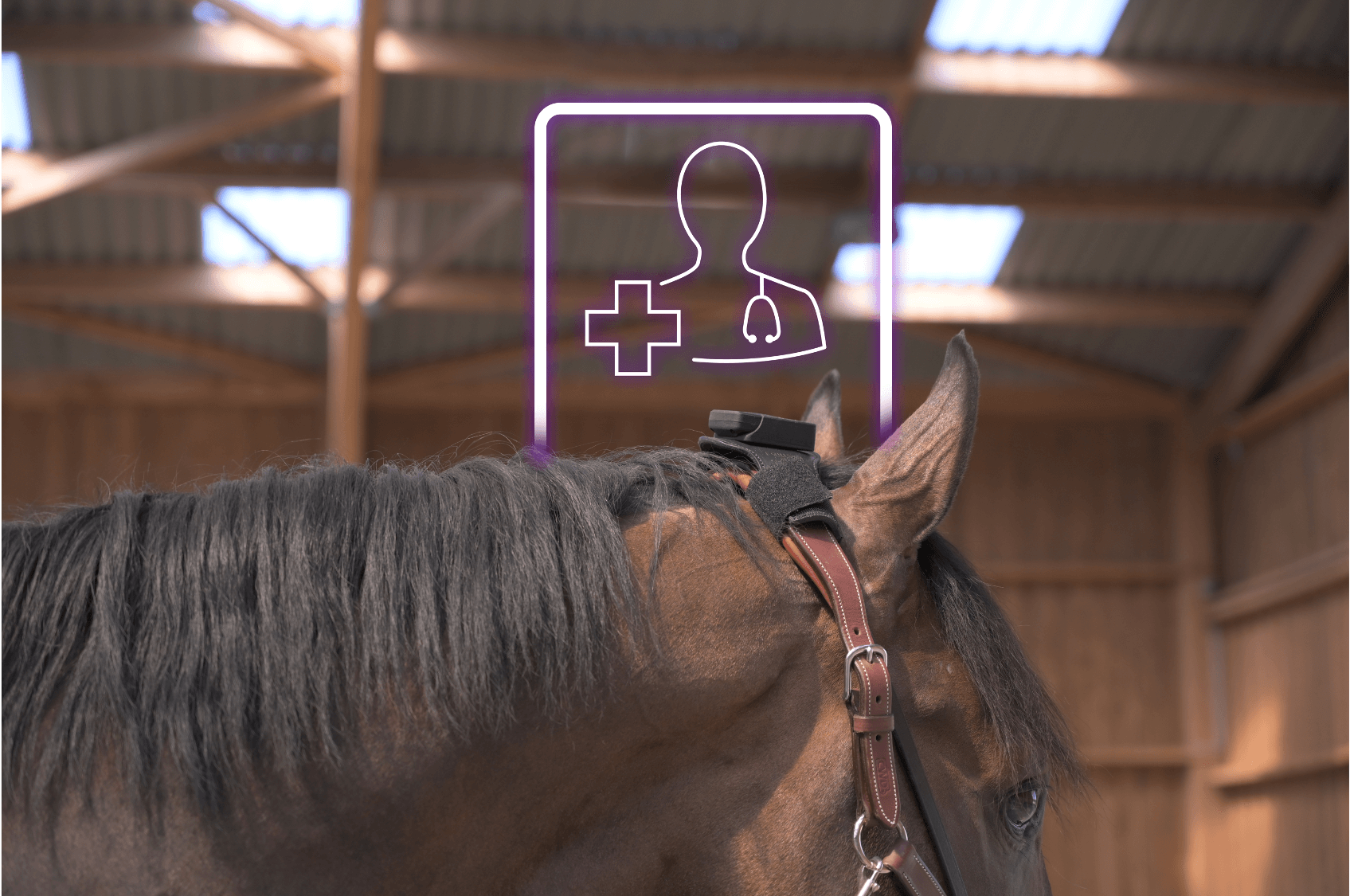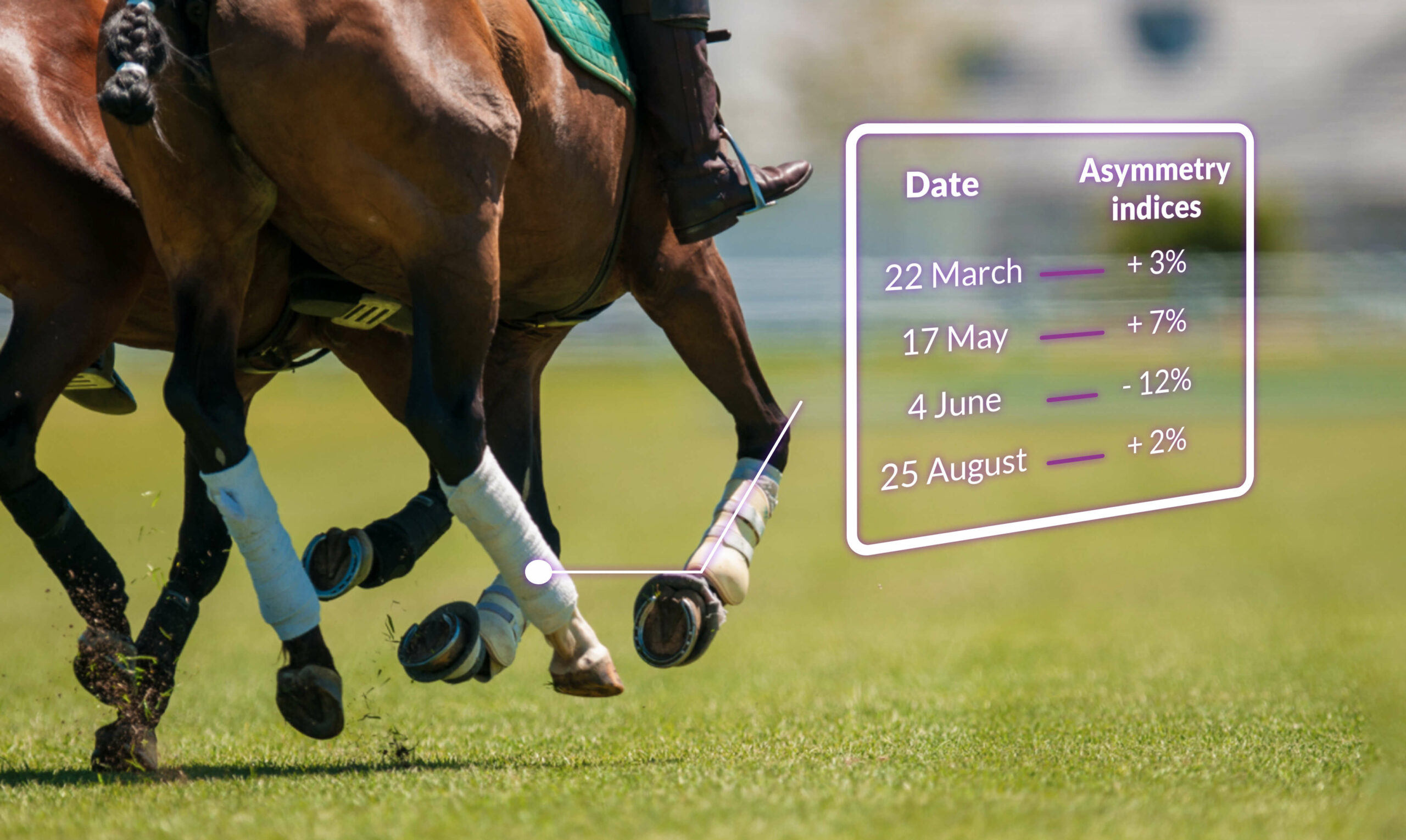 Offer longitudinal monitoring of locomotion

Collecting key data during different examinations on the same horse offers long-term benefits. By comparing several examinations, EQUISYM allows the veterinarian to have, at any time, a precise vision of the evolution of the horse's locomotion over time. This feature allows the veterinarian to monitor the therapeutic evolution of a pathology, according to the given treatment, and to measure its effectiveness.
The data will complete our report and the video. This allows us to have an objective vision of the horse at a given moment. It is interesting during a purchase visit for example
Compare different conditions
A complete clinical evaluation includes many analysis conditions allowing the pathology diagnosis. EQUISYM allows veterinarians to compare several examinations and different conditions, instantly or retrospectively. For example, it is possible to analyze asymmetry on different surfaces, different tests (flexion, straight line, circle) or even following a diagnostic anesthesia.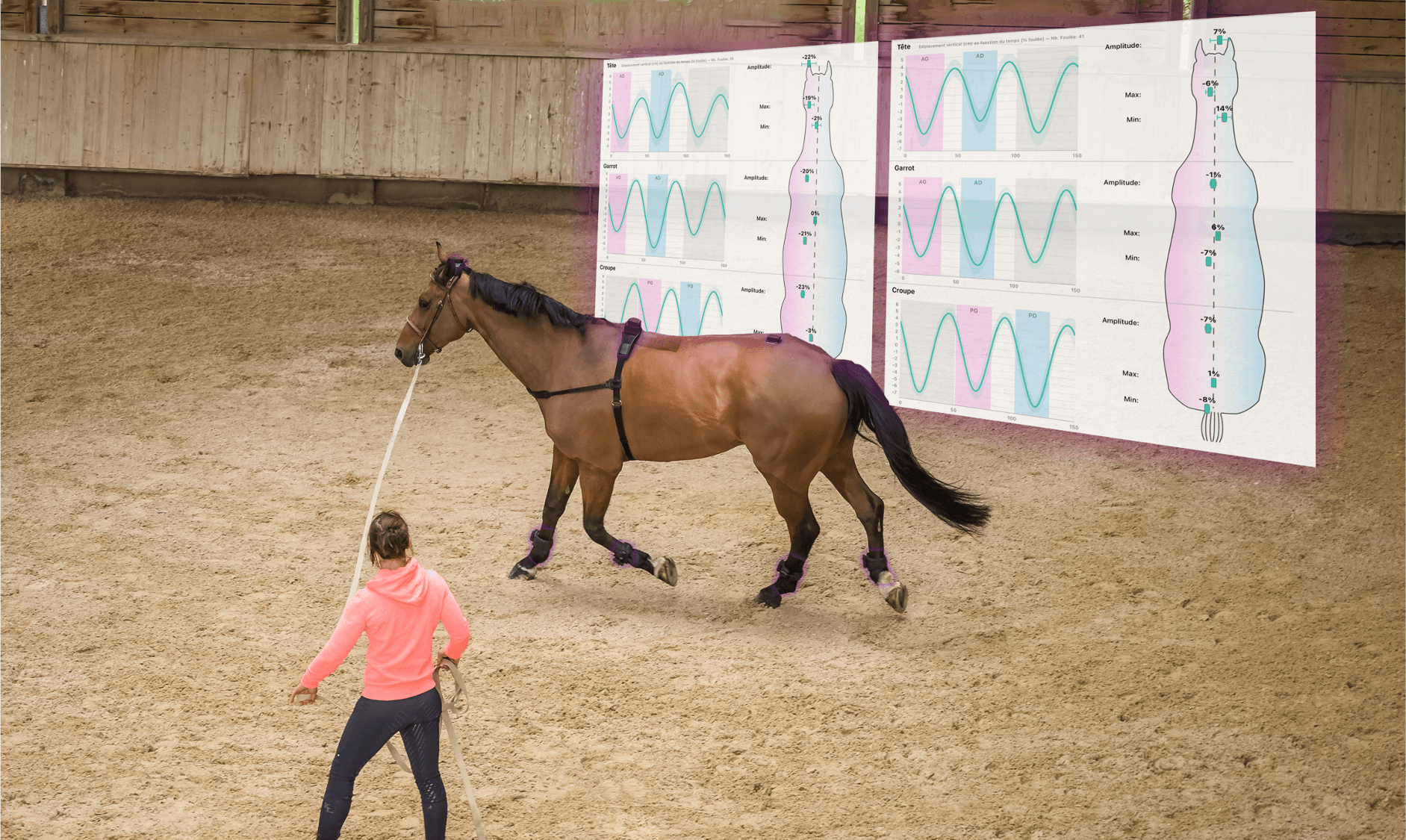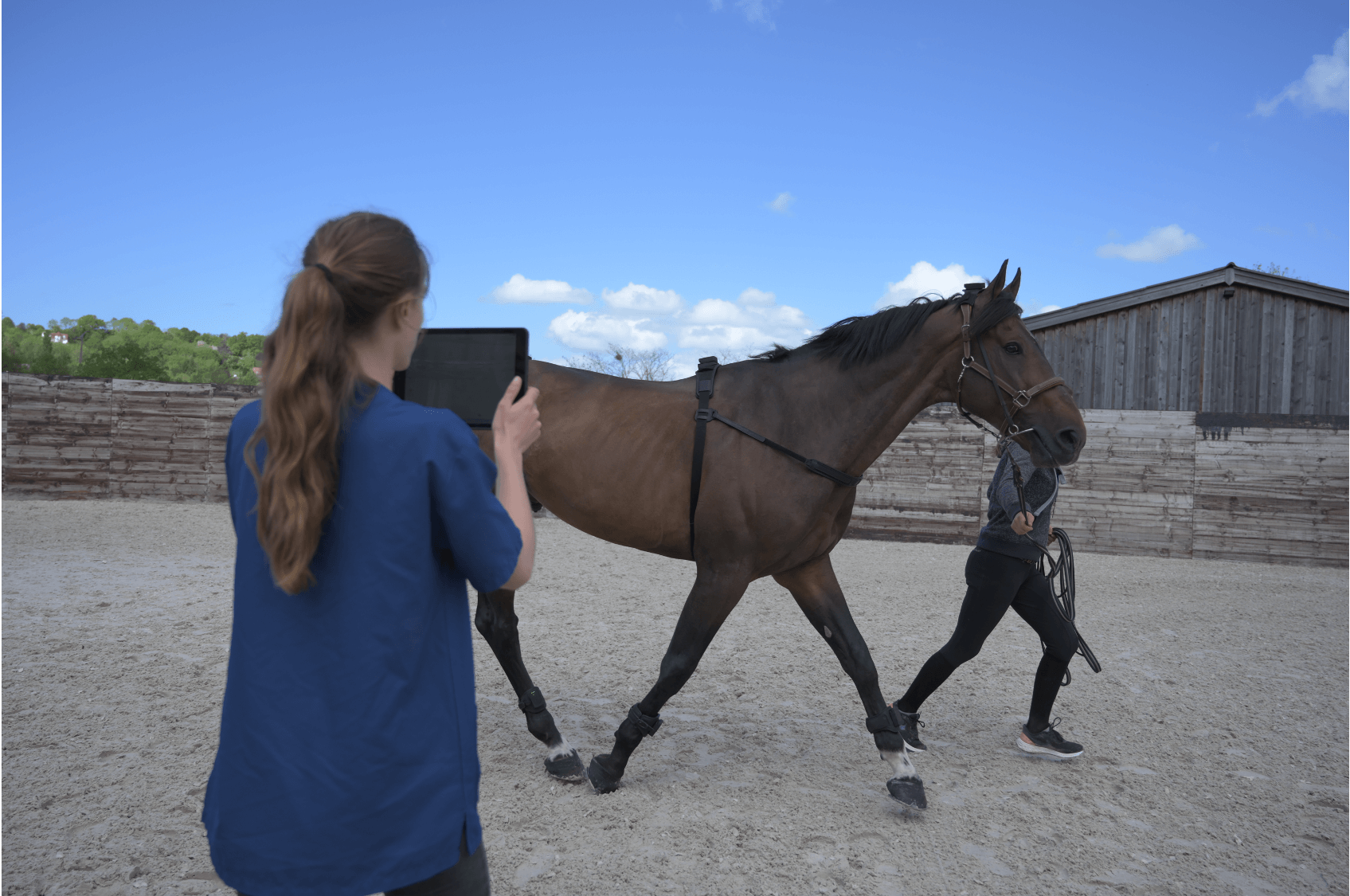 Establish an accurate report during a purchase visit
The use of a locomotion quantification tool during a purchase visit offers many advantages. The objective data collected by EQUISYM brings accuracy and added value to the professional expertise and allows the veterinarian to advise his clients in a more enlightened way.
I strongly believe in the interest of EQUISYM for the follow-up of sport horses. It allows us to anticipate the degradation of locomotion.
Detecting pathologies early and remotely

Easy to use, EQUISYM system also allows to consult data synchronized to the video, and remotely (in case an assistant makes the recording on site or the veterinarian leaves the system at the disposal of a client). The veterinarian who cannot travel to perform the examination in person will now be able to detect an abnormality in a horse's locomotion and act preventively.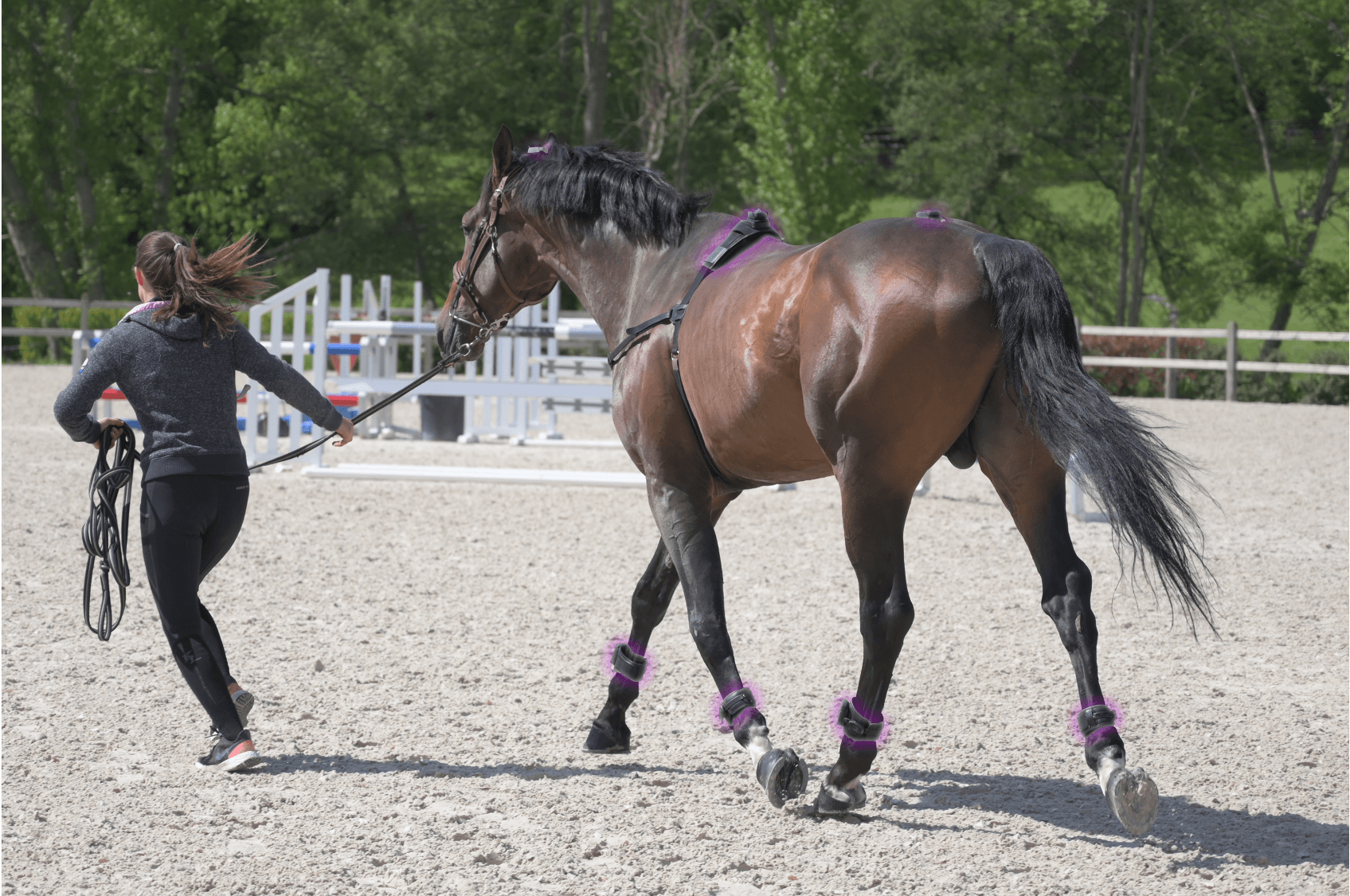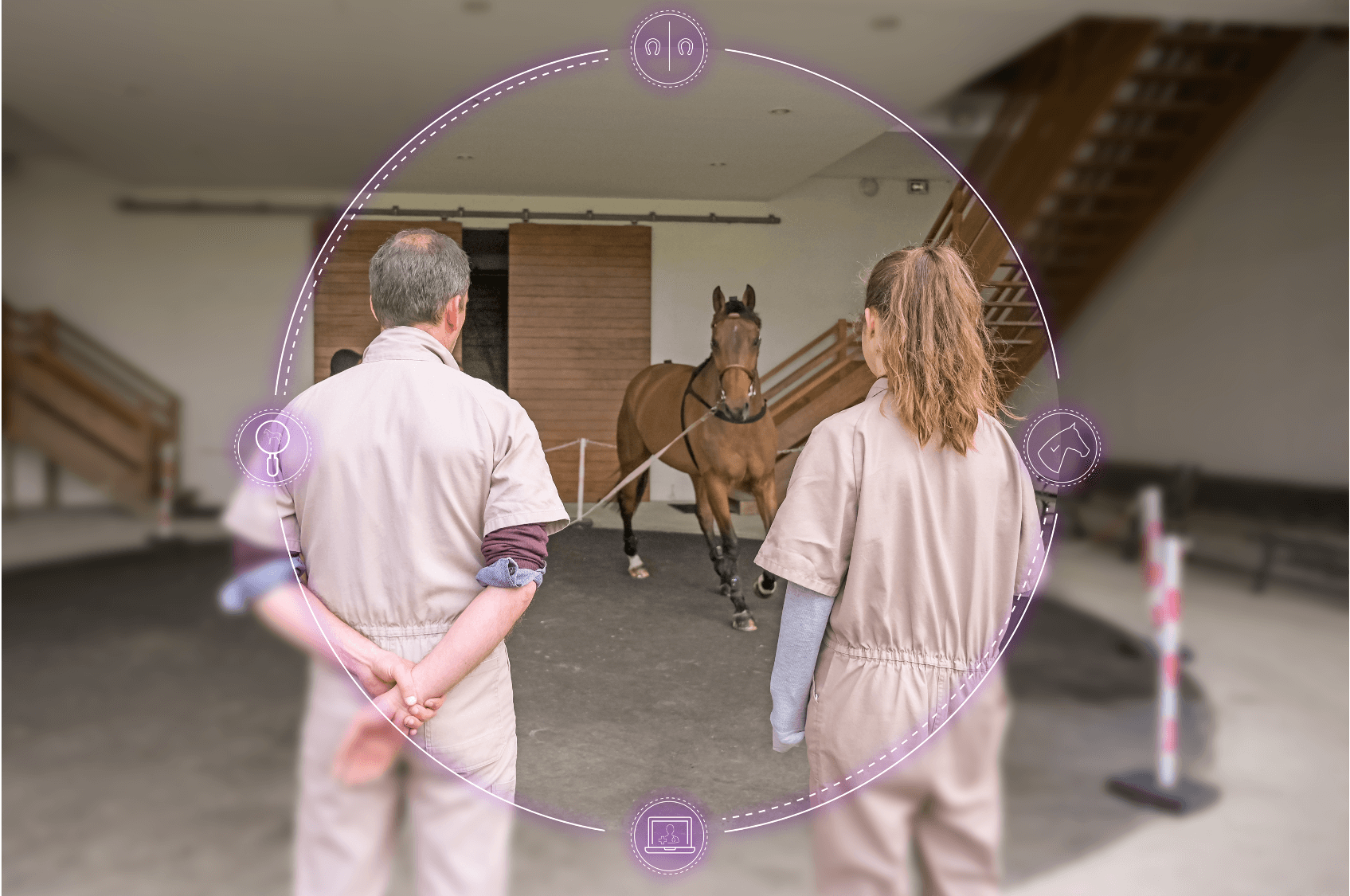 Expanding the possibilities for equine research

EQUISYM allows veterinarians and researchers to collect a lot of equine locomotion raw data. This data can become the basis for research projects by being analysed, correlated and shared, always in the interest of the horse, its physical integrity and its health.
EQUISYM is not yet available worldwide. You can sign up now to be notified as soon as it will be available in your country.