Here you will find information about performance and health measurements as well as tips about athlete horse health monitoring, telemedicine cases and equine well-being.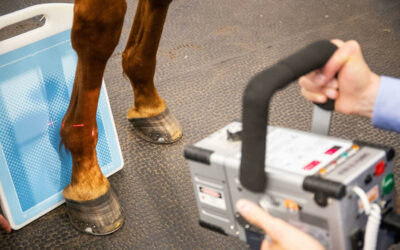 Nowadays, an increasing number of veterinary decision support tools are available on the market, providing clear images, accurate measurements and quantified data. The first veterinary diagnostic tools were of course imaging techniques, with the arrival of radiography more than a century ago, but recent innovations have also challenged traditional practices.
In this article, we will review the different tools available for veterinarians to support their expertise and diagnosis.
read more
Passionate about veterinary research and the extent of the possibilities offered by data in terms of medicine and well-being, we are now developing cutting-edge veterinary services. These services continuously enrich our historical know-how in performance analysis.